Abdul Rashid Salim Salman Khan or more commonly known as Salman Khan (sallu) is an Indian film actor, who got success with the blockbuster "Maine Pyar Kiya" in 1989. Salman Khan is 46 and still a bachelor. He is very generous and kind-hearted too and runs a foundation "Being Human" to help the underprivileged.
Salman Khan Workout Routine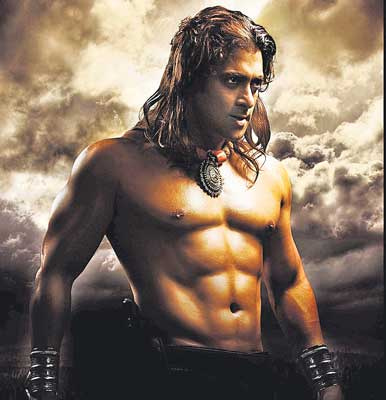 Salman Khan has very intense workout routine. He sometimes have to workout at 2 am or so, due to his busy schedule. He never misses it. His body also shows his dedication and discipline, which are the two pillars of his success. Khan works out for atleast 3 hours daily. Due to his best body in Bollywood, he has been seen in opening ceremonies of the gyms and other body-building advertisements. He recently inaugurated NITRO Pure Fitness in Thane, Mumbai.
Salman is a fitness freak who focusses on his biceps, triceps and abs, while in gym. People may think that this is the steroids' effect but this is not the case with him. Salman Khan does unbelievable stuff like 1000 push-ups a day or 2000 sit-ups a day, says his fitness trainer, who has trained Salman for over 6 weeks.