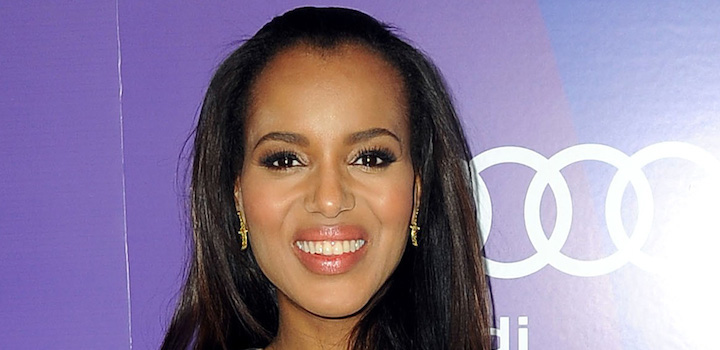 Scandal star, Kerry Washington indeed is credited with hot and sexy body. Her curvy and enviable body might make it hard for you to take your eyes off from the fab star. Married to NFL star Nnamdi Asomugha, Kerry is prepared to taste the fruit of motherhood in April 2014. Being pregnant, the stunning star is taking adequate care of her body by feeding low carb and nutritious foods to her body.
As is said, we all have to bear our part of struggle in life, so did Kerry. Having suffered from eating disorder known as bulimia, she was victim of eating disorder from her college days. She used foods as her strongest weapon to combat against emotional issues such as stress, anxiety, anger etc.
She splurged pizza, burger, fried chips, and all other unhealthy food items to placate her mind. Later when the problem grew beyond control, she consulted therapist and had the problem cured. The sizzling star still abides by the therapy when she realizes the symptoms have once again started knocking her door.
Kerry Washington Diet Plan
Due to consumption of unwholesome foods for such a long time, her body became sick and devoid of strength. After being the victim of eating disorder for so long, Kerry has gotten the fact that unhealthy foods might taste good, but within couple of hours, the terrible tools begin causing troubles in your body, making you feel ill and anxious.